Denver Asphalt has over 50 years of combined industry experience in asphalt and concrete lot maintenance. We have completed countless large-scale commercial projects with the quality to withstand Colorado's harsh climatic conditions. Although we have built an outstanding reputation among our vast client base, we are still looking for advanced ways to serve more.
Asphalt and concrete are the two popular construction materials that are used worldwide. They both possess diverse characteristics. While asphalt is made by mixing aggregate with bitumen, concrete is a combination of cement, rocks, and water. It is a harder substance that will not melt even in high temperatures. Asphalt is used for roofing, driveways, footpaths, and roads.
Our prices depend on the condition of the asphalt, prep work, and obstacles like workflow, carports, curb stops, and more. Asphalt does not need much material when sealing coating reasonably well and can be done at a much lower cost. Whereas older, "thirstier" asphalt can require much more material. Patchwork is considerably more expensive per foot than seal coating. On your bid, striping, repair work, and all other services can be detailed so that you can choose according to your needs.
We are well-known for delivering quality products and services for all types of asphalt applications. From commercial, residential, parking lot paving, pavement maintenance services, concrete installation and finishing services, as well as resurfacing services, our experienced tradesmen can offer superior results in all services.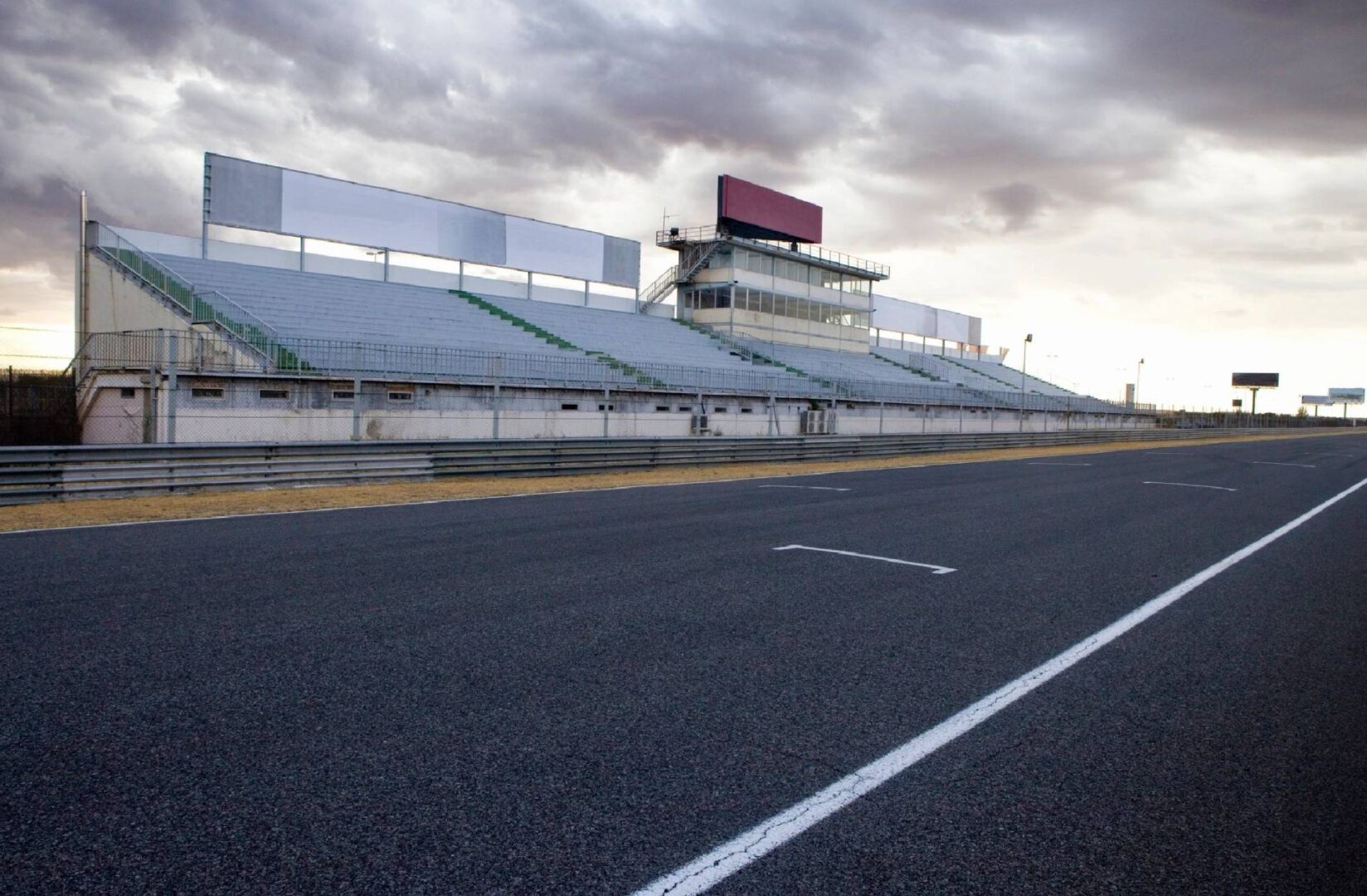 Removal & Replacement Services
If infrared asphalt repairs, overlays, and resurfacing are not enough for your badly degraded areas, asphalt removal and replacement are performed. Specified asphalt is extracted by either saw-cutting and excavating or roto-milling down to the subgrade. The base is checked as sound or found to be defective. It would need to be excavated and have a new class 6 road base built if the ground is not sound. New asphalt is installed and compacted in several lifts.
Crack sealing is the first line of defense that helps in preserving and securing asphalt pavement. It prevents water from accessing the sub-base and causing further cracking and pavement discomfort. Hot pour rubberized material is used to meet D.O.T. standards. With regular maintenance, you can prevent any issue while increasing the longevity of your pavement.
When asphalt pavement is left untreated, the sun may destroy and oxidize the asphalt mix's oils, leaving the pavement brittle. It begins to unravel loose aggregate, and the surface can become rough and faded over time. Also, rain and water from irrigation further erode the cohesive power of the pavement.
Infrared patching is an economical method to fix potholes, poor drainage, utility cuts, and alligatored areas without any need for a saw cut. In this process, a new patch is connected to the surrounding pavement to prevent water from penetrating an asphalt seam.
Striping is the final step on a seal coated or newly paved parking lot. We use airless striping equipment for clean lines.
We will assist you with new residential and municipal streets and smaller projects such as rebuilding roads, parking lots, roadways, industrial parks, shopping malls, commercial buildings, driveways, and trails/paths.
We provide a variety of parking lot repair and maintenance services to extend the longevity of pavements. We are trusted by many of our clients for offering infrared patching, skin patching, seal coating, and crack repair, preserving pavement.
Homeowners
Property Managers
Building Owners
Contractors
Experience Counts
Whether small or large, we emphasize asphalt patching repair jobs as we do for the larger ones. Even though some make little patching very severely costly and time-consuming, our well-trained contractors can perform the job right the first time with customized solutions for roads, a driveway, or another surface.
Full-Depth Paving
Are you in need of emergency repair services? Give us a try. We offer in-depth paving across a series of layers, excavation, potholes filling, and so on. Our experts can tailor a perfect solution to address the root of the problem.
Asphalt parking lots are an important investment for many homeowners to maximize their life and enhance their curb appeal. When a parking lot is exposed to sun, oil, gases, it can cause severe damage. We realize the importance of a lot's lifespan and curb the appeal. Our seal coating can block the sun's ultraviolet rays while protecting asphalt's strength and flexibility properties.
Application Precautions
Product performance depends on surface preparation and weather conditions. The temperature of the asphalt surface should be at least 50F and up. If there is a possibility of rain within 24 hours, the sealer should not be used. The temperature and humidity can influence the healing time. Before opening a surface to traffic, a minimum of 24 hours of the healing time is recommended.
Benefits
Safeguard
A reliable seal coating guards your asphalt surface against a wide range of oil and gas spills protecting it from breakdowns. It will extend the lifetime against water and spurs the formation of surface cracks. Since asphalt is a porous material, seal coating will breach the water entering the surface and reaching the base.
Combat Weather & Oxidation
It will be incredibly beneficial to limit oxidation and offsetting the effects of bad weather. It will also weatherize asphalt to avoid harsh rain, snow, sleet, and harmful UV rays.
Cutoff Future Expenses
When you get your asphalt surface seal coat every two years, you can save repairs and maintenance expenses. Seal coating is a much cost-effective solution to reduce cracks and other issues that can worsen with time.
Visual Appeal
Apart from being functional, it will also enhance its aesthetic appeal into a sleek, new-looking parking lot to win the battle of perception.
Do you need sustainable, durable, and eco-friendly sidewalks, pavement, and curbs? We are here to help. We are experts in concrete installation and repair services. Since concrete doesn't rot, corrode, or decay, non-combustible, and can be modeled in different sizes and shapes, it can be used widely. It is also an ideal choice for heavy-traffic roads and sites.
Suitable Projects
ADA Cut Curb Ramps
Pavement
Curb And Gutters
Drain Boxes
Dumpster Pads
Extruded/trench Curbs
Flumes
Sidewalks
Throated Drains/Curbside Inlet
Licensed Professionals
Our fully licensed, insured, and trained professionals use state-of-the-art equipment and advanced technology to build your project as per your needs. We will set up a free consultation and estimate to make you well aware of the result.
From asphalt paving installation, modification, repair to service, we can handle all jobs. Our highly experienced team can perform all the work at a reasonable cost in a short span. We can assure you that the pavements not only look amazing but will stand the test of time.
Tailored Service
Irrespective of the project's size, we will complete the work on time within your budget. Although our rivals have settled mainly for a niche where they specialize in a single paving element, we are proud to do just about every kind of job of asphalt paving/roadway striping/parking lot. This is why we are considered to be Denver's leading asphalt paving company.
We will assess your property's condition and characteristics, determine the best course of action, and get to work. Upon completion, we will not fade into the background but be with you through every step. Our quality inspections will help you prevent minor and major parking lot issues saving you money and effort.
Crack sealing is an essential step in preserving and securing asphalt pavement. When cracks are correctly sealed, it will prolong the asphalt's life since it will restrict the water from entering through the cracks. When moisture is present in the cracks, it will give rise to vegetation, and the plant's roots can push the pavement up. Water can also lead to potholes, so it's essential to address cracks as soon as they happen.
Repairs mainly depend on the type of crack, with naturally occurring cracks simply requiring the use of asphalt crack filler. We use rubberized hot pour material that meets D.O.T standards to fill larger cracks and potholes. Also, on an annual or bi-annual basis, we offer timely maintenance.
Types of Cracks
Reflective Cracks
When an existing crack or joint is present in the underlying pavement rises, it will shorten the asphalt surface life.
Block Cracks
These cracks are formed in low traffic areas in a square pattern compared to higher ones since the asphalt is flexible.
Edge Cracks
These cracks appear within 18 inches from the pavement due to low base, shoulder support, poor draining, and excessive frost.
Joint Cracks
The joint cracks appear when the edges of two pavements meet and have poor bonding.
Slippage Cracks
These moon shaped cracks are formed in heavy traffic that's stopping or turning.
Fatigue Cracks
Also known as alligator cracks, fatigue cracks happen when asphalt ages and resemble the beast's skin.